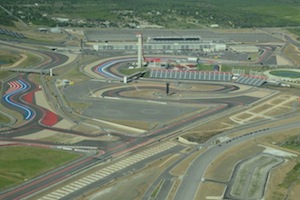 We are pleased to announce that the 2014 American Solar Challenge is going to be an 8 day 1700+ mile road course traveling through 7 states from Austin, TX to St. Paul/Minneapolis, MN. We are also excited that Formula Sun Grand Prix (FSGP 2014) will be returning to the Circuit of The Americas in Austin, TX!  COTA provided excellent facilities and served as a great host for FSGP 2013. We are looking forward to working with them again and allowing even more teams to experience this awesome Formula 1 racetrack.
ASC Route & Schedule Overview
Exact locations of stage/checkpoints are still being finalized.
Mon, July 21: Start in Austin, TX with a checkpoint in Weatherford, TX
Tue, July 22: Arrive at stage stop in Norman, OK
Wed, July 23: Depart Norman, OK with a checkpoint in Wichita, KS
Thu, July 24: Arrive at stage stop in Overland Park, KS
Fri, July 25: Depart Overland Park, KS and arrive at stage stop in Omaha, NE
Sat, July 26: Depart Omaha, NE with a checkpoint in Ames, IA
Sun, July 27: Arrive at stage stop in La Crosse, WI
Mon, July 28: Finish in St. Paul/Minneapolis, MN
Note: The Google Map links above are for reference only and may not be completely correct. The route book is always the official source for this information. An initial version of the route book can be downloaded from the website but this is subject to minor changes before ASC 2014. All teams that qualify for ASC 2014 will be provided with an official route book.
Regulations
As always, please submit forms, fees, and reports by the deadlines specified. We will once again be giving scrutineering preference to those teams that complete their paperwork first, so earlier is better.
FSGP 2014 Qualifying Track Race
FSGP 2014 will be using the full 3.426 mile Circuit of The Americas track configuration. The track runs in a counter-clockwise direction, which includes the hill at turn 1, several S-curves, and a variety of hair pin turns around the track. Pit space will be allocated in the garages along the front straight, and there are plenty of stands for spectators to cheer on the teams.
Access hours at COTA will be 7am-11pm (with the open time adjusted the first day and the close time adjusted the last day).
COTA will not allow camping or staying on-site overnight. There are many hotels 15-20 minutes away near the airport. Area campgrounds or staying with friends/family/alumni are other options. Each team is responsible for making their own lodging accommodations.
Each garage bay will be shared between 2 teams.
Pop-up tents may be used during FSGP race days in the cold pit area.  All pop-up tents must be free standing; no stakes are allowed.
Given the size of the track, teams need to ensure adequate radio communication coverage for drivers and appropriate telemetry systems for monitoring the solar cars.
FSGP 2014 Schedule
Mon, July 14-Wed, Jul 16: Registration & Scrutineering
Thu, July 17-Sat, Jul 19: Formula Sun Grand Prix
Rest Day
For those not familiar with our format, the Rest Day on Sunday, July 20th serves as a day to get ready for the start of ASC following the wrap up of FSGP. Activities usually include moving to the ASC start line area, recharging batteries, prepping support vehicles, and assigning team observers.